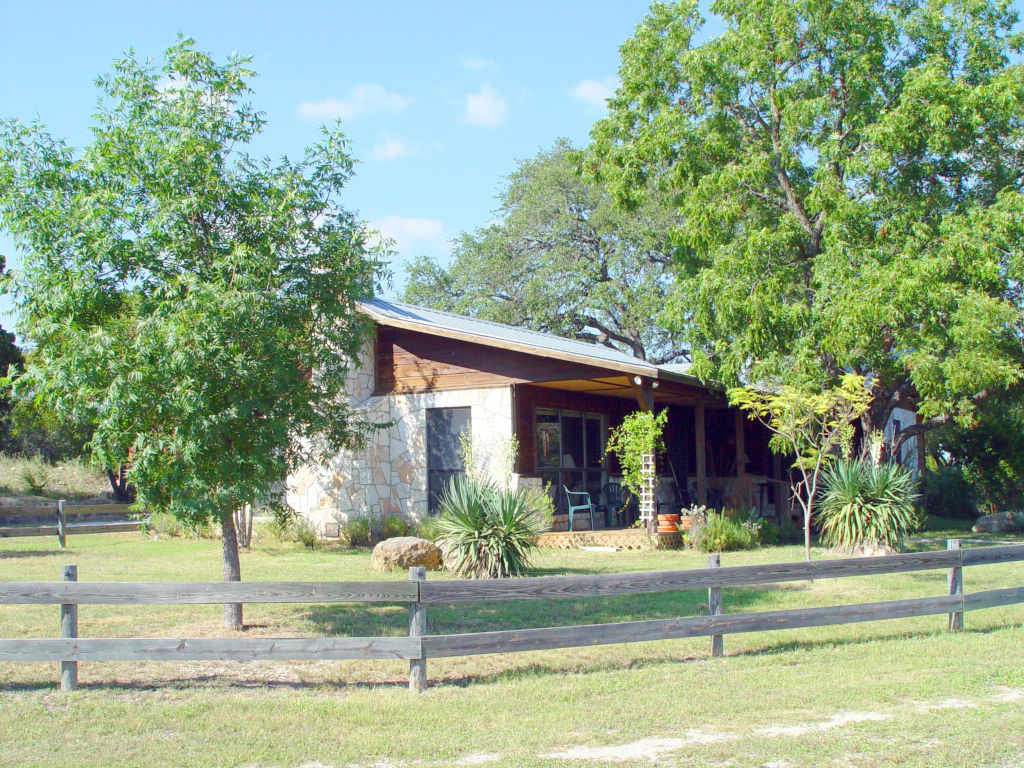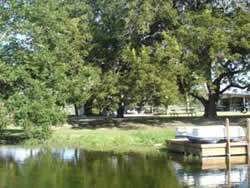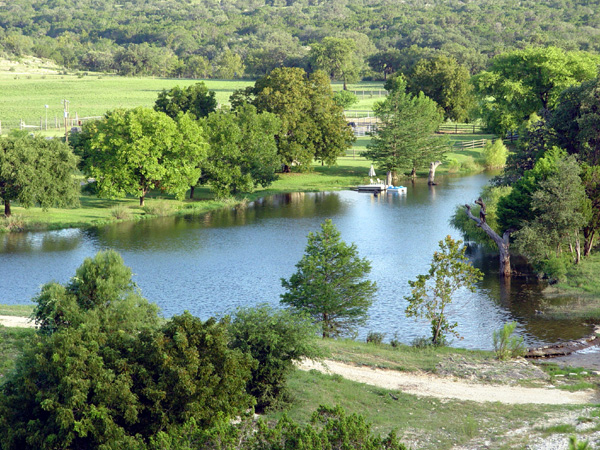 Cool Water Acres is a 54 acre private ranch in the beautiful Texas Hill Country, located 5 miles from the cowboy town of Bandera, which is known for lots of live country music. We offer short stays in a picturesque and historic B&B Cabin, and monthly rentals in a 2 Bd, 2 Ba Vacation Rental House.
The ranch is designated as a Wildlife Management and Natural Habitat Conservation property.  Varied elevations, ecosystems, and walking trails in a very peaceful setting around a beautiful 7 acre lake which overflows to a dramatic 15 foot waterfall.
Guests have fishing and swimming privileges. You may hike on the trails and through a small canyon on the ranch. Also, the various barn animals enjoy visits from guests. The property is a wonderful haven for wildlife and bird watching!