Bed and Breakfast Cabin – Bandera, Texas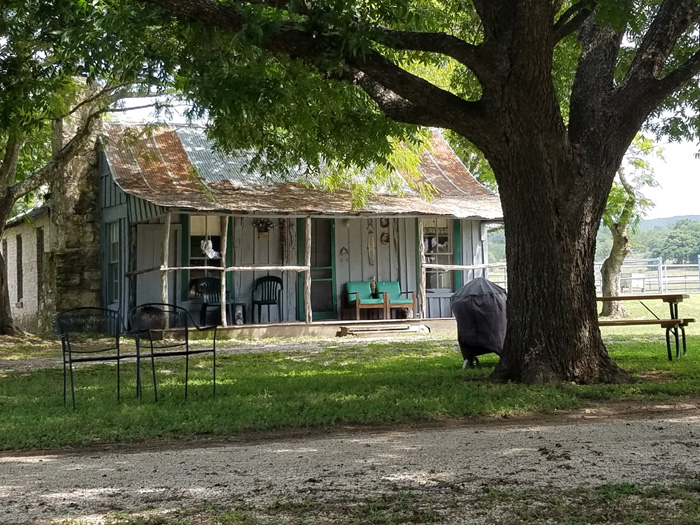 This picturesque Bed and Breakfast Cabin is located at the edge of your own private lake and floating dock! The cabin was originally built in 1870 by early Polish settlers to this area, along Indian Creek, where they harvested Cypress to make shingles. It is now remodeled using repurposed materials and preserving the old Cypress beams and old stone fireplace. The bedroom has a queen bed and bath, the main room has a full kitchen, dining table, sofa, fireplace, and extra single cedar bed. It is suitable for two or three people only. The outside of the cabin still looks rustic and original, and the inside is very comfortably western themed, with window heat/AC units. Fresh eggs, fruit and breakfast foods are stocked in the refrigerator for you to enjoy at your leisure.
The lake is great for fishing or swimming! We provide fishing poles and noodle floats, as well as a pedal boat for exploring the lake. There is a small bass boat available for serious fishermen. Or just sit in the shade by the lake and relax!
Rates are $150 per night, plus tax, two night minimum stay. $10 for one additional person.